The Government to controls 53 informal borders in the Western Zone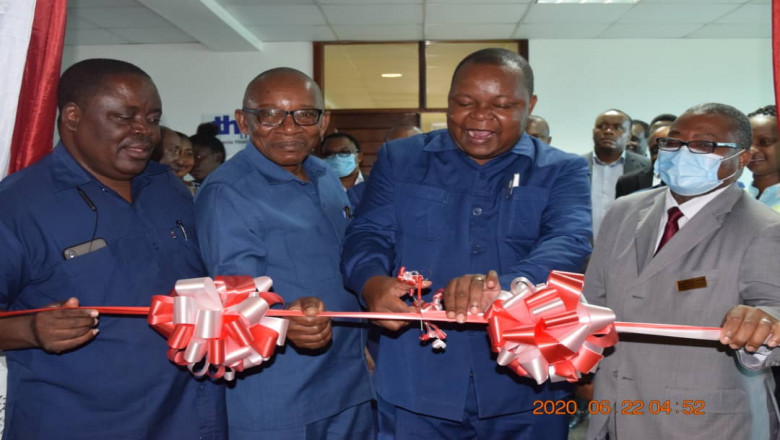 The Ministry of Industry and Trade in collaboration with other Ministries will control 53 informal borders in Kigoma, Katavi and Rukwa regions in order to meet the challenge of illegal importation of products.
The statement was made recently in Kigoma by Prof. Riziki Shemdoe during the launching of the Tanzania Bureau of Standards (TBS) office in the Western Zone, that will serve Kigoma, Katavi and Rukwa regions and that TBS should currently collaborate with other Government institutions in addressing this issue while the Ministry continues its process of providing a permanent solution.
Prof. Shemdoe made the announcement following a statement made by TBS Director General Dr. Athuman Ngenya who, among other things, pointed out the existence of informal boundaries that hamper the bureau's efforts to regulate imports.
In that statement, Dr Ngenya explained that out of the 53 borders, Rukwa region leads with 35 informal borders followed by Kigoma 14 and Katavi (4).
"The issue of borders is cross-cutting so I will consult with other ministries to find solutions to this issue as the presence of informal borders is also causing the country to lose revenue," emphasized Prof. Shemdoe.
Prof. Shemdoe also thanked government authorities in Kigoma Region for the support they provide to government institutions in the region and has called on all other institutions under the ministry to also collaborate with the authorities in the region for efficiency.
"It is my belief that the opening of the TBS office in Kigoma will be a catalyst for development in the Western Zone," explained Prof. Shemdoe.
Prof. Shemdoe commended TBS for opening the office in Kigoma hence making the number of offices under the Ministry of Industry and Trade in Kigoma to be three which are Small Industries Development Organization (SIDO) and the Weights and Measures Agency (WMA).
The launch of the Western Zone office makes TBS to have six (6) regional offices which includes; Lake Zone (Mwanza, Kagera, Shinyanga, Geita and Simiyu), North (Arusha, Kilimanjaro, Manyara and Tanga), Central (Dodoma, Singida and Tabora), South (Mtwara, Lindi and Ruvuma). Head office in Dar es Salaam also operates in the Eastern regions of Dar es Salaam, the Coast and Morogoro.