Bricks, culverts makers told to abide by standards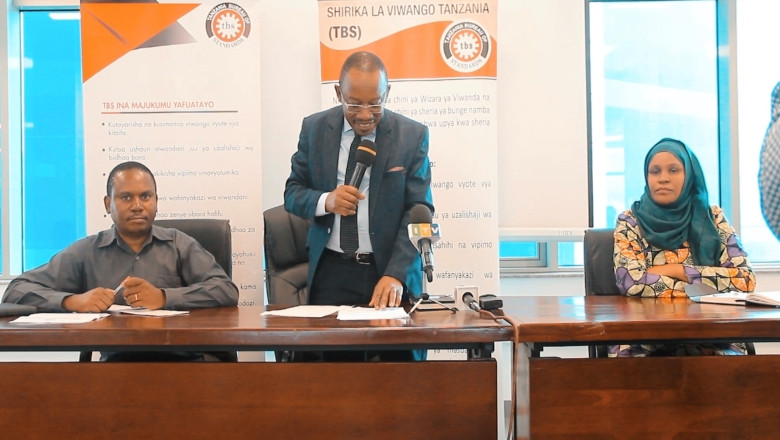 Bricks and culverts manufacturers in the country have been advised to produce quality products by complying with the country's standards that will in turn help in implementing high quality construction projects.
The advice was given by the Tanzania Bureau of Standards (TBS), Director General Dr Yusuf Ngenya during the meeting between TBS and stakeholders in Dar es Salaam yesterday.
He said the construction industry is essential in raising the country's economy, so it is better for the stakeholders to understand that the services they provide are directly used by the government, so it is vital to comply with standards.
Dr Ngenya added that the culverts are often used in various construction projects in the country including the building of road bridges, schools, hospital premises, and also government buildings.
"Your products and services must comply with the country's standards reflecting customers' value for money… many of us purchase these products, so producing quality and standard products are vital for our economy to boost the economy," said Dr Ngenya.
Adding "There has to be a competition to make our products competent in the market which will help to sell more, which is a good thing for the country,"
According to the Director, the number of brick manufacturers certified by the TBS is not satisfying therefore the seminar is also aiming at encouraging others who have not verified their products to act upon them.
"You are going to be the TBS representatives to the manufacturers who have not verified their products to make sure they are verifying," he added.
He added that TBS is determined to provide education on the quality of standard requirements to enable every person who engages in any business to produce quality products to meet customer satisfaction quality products to meet customer satisfaction.
The acting Director of Law and Enforcement Management at TBS, Ms Noor Meghji said the purpose of the meeting was to make sure that the stakeholders are abiding by the law when its production.
"The main goal for the seminar is to enable you manufacturers to follow the guidelines to succeed in the business because whatever is done in standards is helping in improving the business and the public get quality products," said Ms Meghji.
The TBS Acting Manager, operating in the eastern zone of Dar es Salaam, Coast, and Morogoro, Mr Francis Mapunda stressed that the meeting was to encourage the stakeholders to prove the quality of their products and the garage services to enable them to give the best.