TBS to Increase its Efficiency, Service Delivery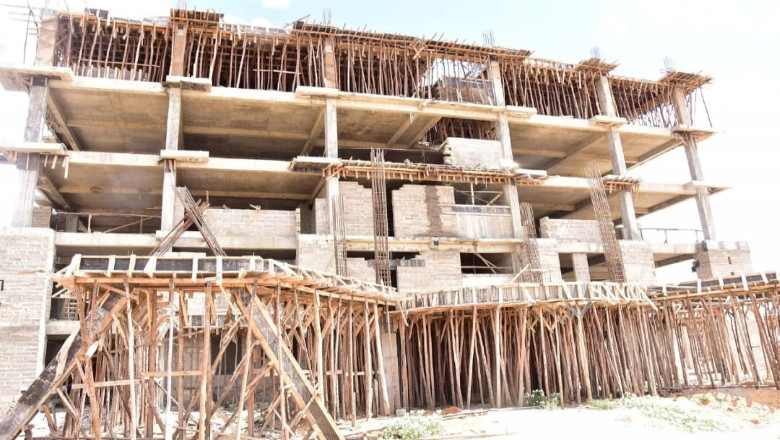 Tanzania Bureau of Standards (TBS) will increase its efficiency and service deliveries in Central and Lake Zone regions when its state of an art laboratories and its headquarters in Dodoma come operational
early 2024.
TBS Board Chairperson, Prof Othman Chande Othman said after inspection of the construction progress of the six-storey building of their new designated headquarters and laboratory.
He said upon completion, the central and lake zone customers will benefit as they have spend limited time to take their samples testing unlike present when they rely for the Dar es Salaam for testing. He said when operational, it will increase efficiency by 50 percent as they will have in place state of an art facilities that have
connectivity with other centres. The construction of the building which cost 25bn/- is expected to be
completed by March 2024.
So far , he said, the construction has reached 35 percent and he was satisfied with the construction pace. "The construction progress is per the contract terms, the quality and standards are on course" said Prof Othman.
Adding" the laboratories will be state of art which will include sample testing for both local and foreign consumers and will increase efficiency by 50 percent"
When completed , the Dodoma laboratory will easy workload of the main laboratories in Dar es Salaam but also easy dispensation of services for Central and Lake zone regions customers. It will also cut cost as they will not required to travel long distance to meet the services which previous they were supposed to go to Dar es Salaam to attend them.
Prof Othman said the laboratories will be fix with the latest technological facilities which will be inter-connected with other laboratories, the Dodoma based facilities will also have the technology to test electronic devices.
On his part, project consultant, Casmil Ntobangi said the project is going on as scheduled and he was optimistic that it will be completed on time.
He assured that they will play their best to submit the project as per the contract to fast track service delivery as well to accommodate TBS staff relocation to Dodoma as per government directives. The project contractor, Eng Ramadhani Yassin from NECC Ltd said they are on the right track and they might submit even before schedule as they have addressed some of the challenges including water which would have delay.