Awareness on import rules for SMEs touted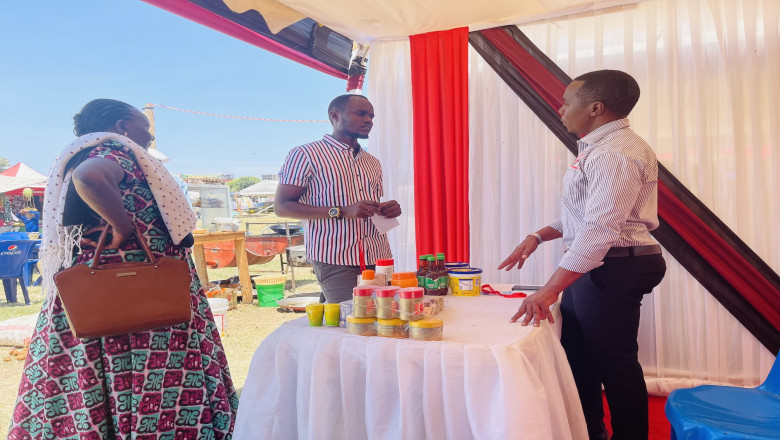 Some small scale entrepreneurs have been incurring losses for lacking awareness on which goods are to be inspected abroad and those to enter directly.
The lack of awareness leads to among others, loss of capital when traders travel all the way from foreign countries to the country's borders, only to find that some goods are to be inspected abroad.
Tanzania Bureau of Standards (TBS) lake zone Manager, Ms. Happy Brown, said recently during the 2023 Mwanza East Africa Trade Fair (MEATF) exhibitions that at first hand, traders have to make use of Tanzania Revenue Authority (TRA) Harmonized System (HS Code) which directs where a certain product should be inspected, whether abroad or at Tanzania borders.
"But the majority are not aware of this. They only fight to have capital and venture into business straight away. We therefore educate them that, when the products have to be inspected abroad, they must be taken back for such a procedure, even if they are already in Tanzania.
"We have the Bureaus' Agents for such an exercise, then giving the certificate of conformity that will be reviewed at the border, to or not allow the goods in, "Ms. Brown said.
She added when traders do business in member states of the East Africa Community but with no access to TBS Agents, goods inspection should be conducted by the bureau standards authority in a certain country and offer the certificate that will be also reviewed at the Tanzania border.
"No more inspection is to take place at borders unless the officers have doubts. If so, then samples have to be taken for quality test," she said.
The manager made the call for all traders to regularly visit TBS offices, for education sessions that direct them to the right trading path.
During the session, entrepreneurs were also educated on TBS services including free use of the Bureau' goods quality logo for a three- year period.
In another development, the TBS emerged the third winner for MEATF exhibitions, through the category of imported and locally made goods' quality control.
The exhibitors, including the chairperson for Shinyanga- based Upendo Entrepreneurship Group, Ms. Annamary Kilongo, appreciated the TBS free services but called on the introduction of out-reach programmes, for equal understanding to all small traders, especially on goods importation procedures.