Health Sector Stakeholders Urged to Observe Standards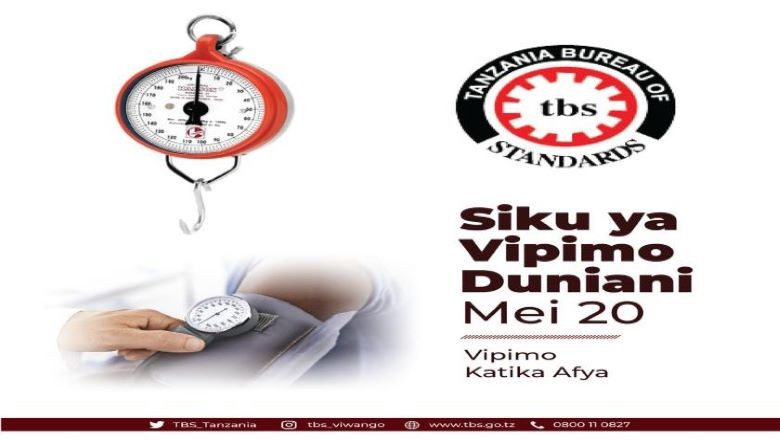 Stakeholder in the health sector have been urged to take appropriate measures in ensuring that correct standards are observed in accordance to the local and global guidelines.
This was said here recently the region's Acting Administrative Secretary, Mwajabu Nyamkomora during the seminar organised by the Tanzania Bureau Standards (TBS) aimed at providing awareness on the science of measurement in the health sector.
The seminar is the continuation of the international day for measurement held in Dodoma recently.
Mr Nyamkomora said measurements are services are important in the manufacturer of medicines in pharmaceuticals because health society may contribute to economic growth.
He urged to all Tanzanians make use of formal health services. "Tanzanians should avoid using informal health services like taking medicines without making diagnosis and get to know the proper treatment that suit the problem," he emphasised.
He also used the opportunity to remind health service providers' namely medical doctors, nurses and pharmacists to observe standards while providing health services as way to protect citizens' health.
He said health services providers should ensure that the medical facilities use for diagnosis and treatment of the people are inspected and registered by the Tanzania Bureau of Standards (TBS).
They should make calibration of the medical facilities used in the medical laboratories so that the medical services provided meet the health standards.
"It is important that everyone takes appropriate measures to make sure the health of Tanzanians is protected by ensuring that proper medical facilities are taken," he added.
On his part, the TBS Manager for Southern Highlands, Abel Mwakasonda, said the medical facilities used in diagnosing various diseases meet the required standards after getting TBS quality assurance.
He urged owners of hospitals, medical laboratories, pharmacies to make sure quality is strictly observed in the provision of health care services to Tanzanians.
Mwakasonda said TBS through the National Metrology Laboratory is the custodian of national measurements and provides this service to industries, medical institutions and other stakeholders in the country.