TBS enlightens Songwe, Mufindi citizens on goods standards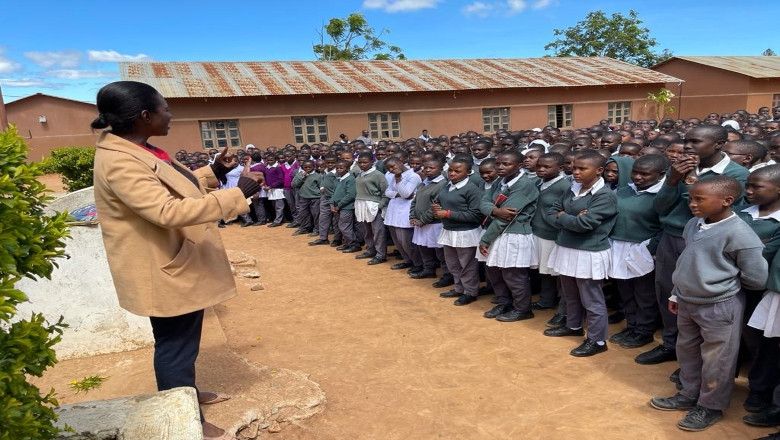 More than 15,000 people from two districts of Songwe in Njombe Region and Mufindi in Iringa Region have been provided education on identifying and buying goods that are certified by the Tanzania Bureau of Standards (TBS).

This is part of three week campaigns conducted by the TBS on the regions where it also used the opportunity to sensitize business people to register food and cosmetic premises.

The campaign that centred on quality of products was carried in various places namely in primary and secondary schools, markets, bus station, auction markets and other open spaces.

Speaking at the event to wind up the TBS campaign, the Head of Education Department in Mafinga District Council Stephen Shemdoe commended TBS for providing the fundamental education on how to identify and buy quality and certified products.

He also urged TBS to form permanent clubs in secondary schools that will deal with issues related to goods standards. This will be an important stepping stone towards making the education on standards of goods sustainable.

On her part, the TBS Marketing officer Gladness Kaseka reminded the people that the war against substandard goods should be fought by the whole public and not TBS alone.

In this campaign carried in two regions, TBS reached 15,865 people of whom, 9,144 were students and 6,721 the citizens.

Ms Kaseka said during the campaign, TBS officials explained to students and teachers the importance of standards in their daily lives.

She said TBS informed the public particularly entrepreneurs on the free certification and registration service.

Ms Kaseka urged people who were provided education on quality standards of goods to become good ambassadors to sensitize the public on identifying and using certified goods.

She also asked the public to provide information to TBS whenever they encounter substandard goods in market.