Chemba, Babati upbeat to fight aflatoxin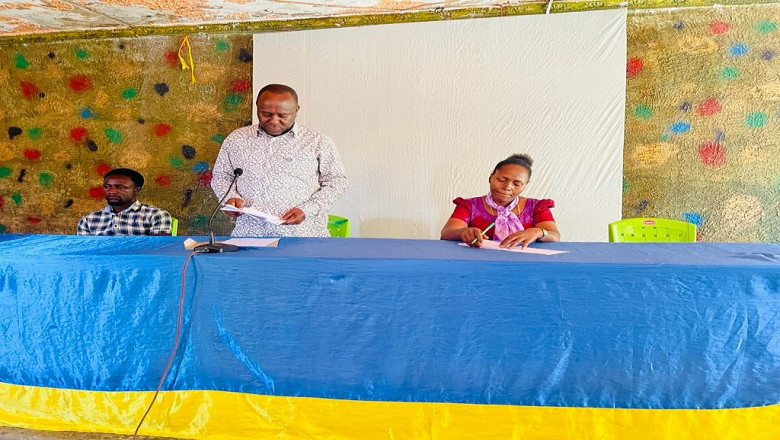 Chemba District in Dodoma Region and Babati District in Manyara Region have raised concern over health related risks due to food contamination by aflatoxin if serious measures are not taken.

The District Commissioners of the two districts made the remarks separately when opening training to food processors and distributors on maize and groundnuts in their respective areas organised by the Tanzania Bureau of Standards (TBS) recently.

Chemba DC Simon Chacha said experts in food, health, agriculture, livestock, nutrition, business and community development should increase vigilance in ensuring that food consumed is safe.

"Food safety should be given priority and seriously observed in our areas to protect the health of the people from eating contaminated food by aflatoxin," he emphasized.

TBS organised the training in Chemba District through the Tanzania Initiative for Preventing Aflatoxin Contamination (TANIPAC) between May 18th to 20th this year.

Mr Chacha urged TBS to make the training sustainable to make sure that food safety is observed to protect the health of the people.

He added that food processors and distributors have crucial role to play in ensuring that contaminated food caused by aflatoxin do not enter into the markets.

On his part, Babati District Commissioner Jacob Twange said food safety should not only be given priority in protecting the health of the people but also the country's economy in both domestic and global trade.

He said food contaminated by aflatoxin may cause serious health risks that may incur the nation high costs of treating its people.

"I call upon all the participants to use the knowledge gained in the training to make sure contaminated food by aflatoxin do not enter into our markets," he noted.

He said aflatoxin affect mostly maize and groundnuts which make major part of the stapple food in the country.

"It is from this reason that the training conducted by TBS has come at the right time in efforts to protect the health of the people," he added.