Entrepreneurs urged to acquire TBS quality mark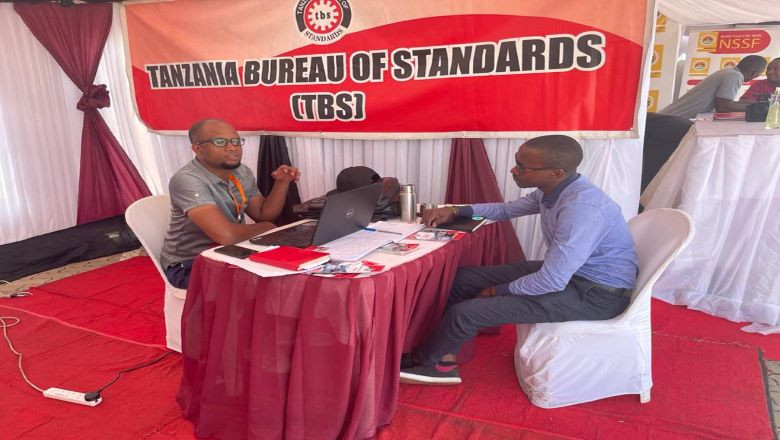 Entrepreneurs have been urged to acquire the quality standard mark offered by the Tanzania Bureau of Standards (TBS) that will enable them to penetrate easily the East African market.
The call was made by the TBS Marketing officer Rhoda Mayugu at the just ended 21st Jua kali/Nguvu Kazi micro, small scale entrepreneurs (MSMEs) exhibitions here in the region.
The exhibitions that started on Dec 2, this year attracted exhibitors from Tanzania, South Sudan, Burundi, Rwanda, Uganda and Kenya.
"Entrepreneurs should acquire TBS quality standards mark because it would enable them to penetrate the East African market without encountering hurdles," she said.
She added, "We encourage all entrepreneurs who participated in the just ended exhibitions to make sure they acquire quality standard mark because it is recognised in the EAC region,"
She said by acquiring quality standard marks, entrepreneurs in the country can expand their markets domestically, in the region and beyond.
She said among the TBS obligations include the provision of education to manufacturers, staff of institutional and industrial sectors to enhance the production of high quality goods as well as quality assurance.
TBS used the entrepreneurs' exhibition to educate SMEs on the need to acquire quality standard marks to expand their business.
"We used the opportunity to inform entrepreneurs that all goods produced in the country should have the TBS quality standard mark," she said.
The TBS quality standard mark can benefit manufacturers, business people and consumers. For business people and manufacturers, the TBS quality standard mark gives them the confidence to penetrate and expand their markets within and outside the country. When domestic
goods get TBS certification after being tested at the standard watchdog laboratory and granted certificates, then they can easily penetrate local, regional and global markets.
For consumers, the TBS quality standard mark gives them confidence that goods procured and consumed have met the required safety and health standards.