Permanent Secretary Directed TBS to Prepare a Database for Uncertified Products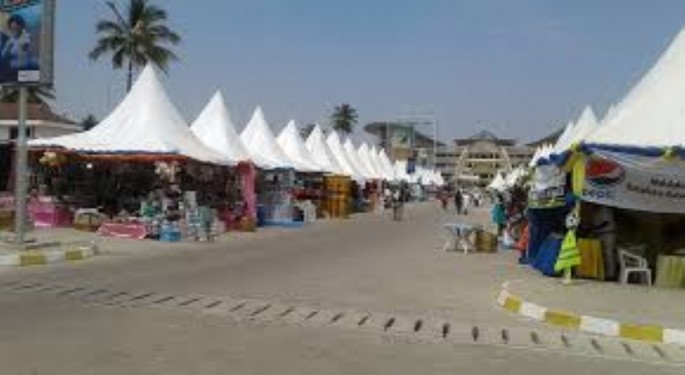 The Ministry of Industry and Trade has directed the Tanzania Bureau of Standards (TBS) in the Lake Zones to prepare a database for goods without quality standard mark which are showcased in the ongoing 2020 East Africa Business Exhibition taking place in Mwanza region.
"I need the report of goods and their samples without quality standard mark which are exhibited in the 2020 East Africa Business Exhibition before the end of this month," said the Permanent Secretary in the Ministry of Industry and Trade, Prof Riziki Shemdoe.
Prof Shemdoe issued the directives in Mwanza region on 2020-09-01 at the ongoing regional business fair organised by the Tanzania Chamber of Commerce, Industry and Agriculture (TCCIA).
On his part, the Mwanza Regional Administrative Secretary, Emmanuel Tutuba asked TBS to continue providing public awareness to small scale entrepreneurs on acquiring quality standard mark in their places of business.
"I urge you to continue reaching entrepreneurs in their areas to provide them education on TBS quality standard mark instead of remaining in the office," he said.
The acting Head of TBS Zonal office, Evarist Mrema said TBS is one of the stakeholders in the ongoing business exhibition.
He said TBS is an important institution in the growth of industries, because producing quality and high standard goods increases consumer confidence and competition in the market.
"Goods with TBS quality assurance can easily penetrate local, regional and global markets due to high consumer confidence," he noted.
He also called on business people to use the ongoing exhibition to register business premises, restaurants, warehouses, food and cosmetic shops as well as supermarkets.
"To get TBS registration of goods and business premises, business people are required to bring with them their TIN number and business license," he added.
Mr Mrema said so far, TBS in the Lake Zone has received over 2,000 applications for registration of business premises as well as food and cosmetics.
The TBS Senior Marketing Officer, Gladness Kaseka, emphasized on the need for entrepreneurs to follow procedures in registering and getting quality assurance of their goods as required by Standard Act no 2, 2009 lest they face legal action.
She said the services are provided through the Online Application System available in the TBS website.
TBS started to provide the online services during the NaneNane agriculture fair held at national level in Simiyu Region last month.