TBS urges EAC traders abide to standards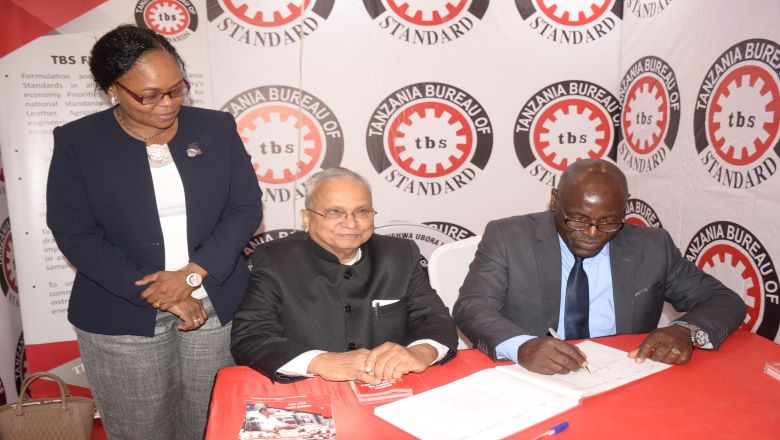 Tanzania Bureau of Standards (TBS) has urged to traders in East Africa to abide to standards set in their countries to avoid cross border hurdles for easy access to regional markets.
The TBS Marketing Officer, Deborah Haule said at the just ended East Africa business exhibition in Dar es Salaam that the EAC member states have formally agreed on transit of goods with quality mark of standards.
"When individual business person from one country sends goods with quality mark of standards to another country, then they will not undergo testing for quality certification," she said.
She said the EAC bureau of standards entered into this agreement in order to address business impediments and thus is it important for the traders to acquire the quality mark of standards in their respective standards watchdogs.
"This initiative is aimed at facilitating and boosting businesses in the EAC member states and contribute to economic development," she noted, mentioning food and cosmetic traders in the region.
She said business people in the region are required to certify food and cosmetic goods through TBS online system where they can fill all the needed information and pay the costs required.
She said traders then are required to bring the samples to the TBS. When they get registration, TBS then provide Pre-Shipment Verification of Conformity (PVoC) where the products inspection is done in the country of origin.
She said after the inspection, the trader is given certificate of conformity. When the trader enters the country TBS reviews the certificate of conformity and inspect the consignment before being entered into the country.
She said when the trader fail to bring the certificate of conformity is fined 15 per cent of the cargo and then TBS inspect the cargo.
"When goods are found with some defaults the trader is ordered to send them back to the country of origin or destroy them at own costs," she emphasized.
Ms Haule said for goods other than food and cosmetics products they just follow the PVoC procedures and no need to register them.