Industrial Food Processing and Food Safety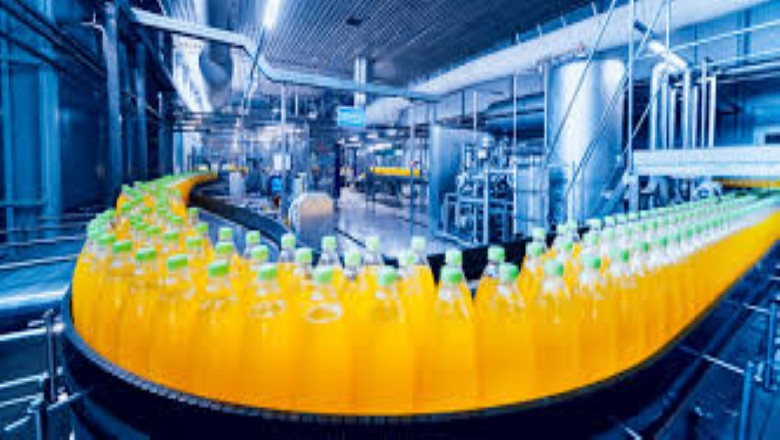 Food safety refers to the set of scientific guidelines that dictate how to store, handle and prepare food to ensure it is safe for human consumption. Access to sufficient amounts of safe and nutritious food is key to sustaining life and promoting good health.
World Food Safety Day (WFSD) is celebrated on 7 June of every year. Among other issues it aims to draw attention and inspire action to help prevent, detect and manage foodborne risks.
This year's theme, 'Safe food today for a healthy tomorrow', enlighten that production and consumption of safe food has immediate and long-term benefits for people. Traditionally in many Tanzania communities, it has been a practice and is believed that safe food is the one produced and prepared domestically or at household level.
An increase in global trade, expanding word economy, liberalization of food trade, growing consumer demand, developments in food science and technology had shift away from the traditional food production to the consumption of processed and pre-packaged foods.
Pre-packaged foods are foods that has been processed to increase the shelf life and improve some organoleptic properties and made up in advance in a container, ready to offer to consumer.
As the consumption of Processed foods increased, there is also an increase in health risks which are perceived to be foodborne and thus arise in number of myths about food processing and food safety at large. There is also an increased fear in the society that "processed foods" are bad for health and in most cases are linked with various health conditions and diseases.
The society should first understand that most foods we eat are processed and that food processing is meant since ages, to transform raw ingredients into edible food by using physical and chemical means. Also in most cases food processing involves food preservation by stopping or slow down the spoilage of food and loss of quality for longer time. Methods used in food processing and preservation includes; cooking, refrigeration, processes like salting, drying, smoking, fermenting, pasteurization etc. Food processing also makes otherwise inedible foods palatable and nutritious; whole grains, for example, would not even be digestible without milling and cooking. In domestic food processing depending on the context, sometimes there is addition of oils, salt, table sugar etc. In industrial food processing there is combination of multiple ingredients, including food additives like flavouring, colouring, emulsifiers, and sweeteners other than simple table sugar. Soft drinks, desserts, breakfast cereals, and some breads fall into this group. This category often causes the most panic in relation to health as narrated above, but the reality is that more- or less-nutritious options can be found in all categories of processed foods, and thus industrial processed foods don't need to be avoided completely. However, it is true that in the course of industrial food processing if the set standards and Good Manufacturing practices are not adhered to, there is likelihood of the processed food to be inferior nutritionally and also to be unsafe for human consumption.
Industrial Food processing is legally regulated and food regulatory authorities worldwide set rules, standards and regulations all of which aimed at ensuring that food safety is attained.
Tanzania Bureau of Standards amongst other responsibilities, has the mandate to ensure food safety in the country. In the context of food processing consumers are protected against hazards which may rise from consumption of improperly processed foods. The Bureau is doing certification and registration of all industrial processed and pre-packaged food products. In the course of registration and certification, evaluation of ingredients used in food processing is done to ensure that they have been appropriately used. Similarly, assessment of conformity for imported foods is done at the Bureau and also GMP inspection of all food processing industries to ensure adherence to Good Hygiene practices as well as Good Manufacturing practices is done.
Even though the Bureau is doing all these, Food safety is still a shared responsibility between governments, producers and consumers. Everyone has a role to play from farm to table to ensure the food we consume is safe and healthy. Processors or producers of food are responsible to ensure that they adhere to all set requirements to produce safe food and that consumers are provided with adequate and precise information about the processed food so that they can make informed choices.
Moreover, Food processors need to be extra careful when it comes to food safety, as their policies, procedures and the actions of food handlers can affect the health and safety of the public. When they work in a business of industrial food processing, food safety mistakes can have serious consequences for customers, the business and themselves.
It's important that Food Handlers know about the health hazards that exist in food processing, how to manage them, especially in cases where the processing involve the use of food additives and other cautious ingredients and methods which have direct safety implication on the processed food and when misused can cause health hazards to consumers. With this respect, food safety training and expertise must be the highest priority for any food industry to ensure food safety.
On the other hand, consumers have a responsibility to ensure that they purchase processed foods while well informed and from reliable sources. Consumers also have a responsibility to read food labels so that they can make informed choices. It is obvious that in this era of increased globalization and industrialization, industrial processed foods cannot be avoided. Importantly, is for every stakeholder of food safety to play their part in ensuring that the food eaten today is not a source of health risks tomorrow.